Why Businesses are YouTubers too
I have worked with a few companies' YouTube channels. It always feels a little weird, like I am invading the space meant for individuals. But YouTube is a massive search engine, with everyone as the audience. It is OK to be there, contribute, and build a community by helping people. YouTube is an ideal host for a company's videos. It's easy to use, track, advertise and share your videos. When done right, it can grow a community.
How does a company get its videos seen on YouTube? Does that even matter, or is it just a free website where your videos are uploaded? Your business needs to think like a YouTuber to get traction.
There is a lot of information about becoming a profitable YouTuber. A YouTuber makes videos for followers to help or entertain them. YouTubers want to make money, and they do that by:
hosting ads,
sponsorships,
Patreon accounts,
and Amazon affiliate links.
A business uses YouTube as a means to generate profit by offering helpful content. So, companies should capitalize on this free social channel. People love video, after all.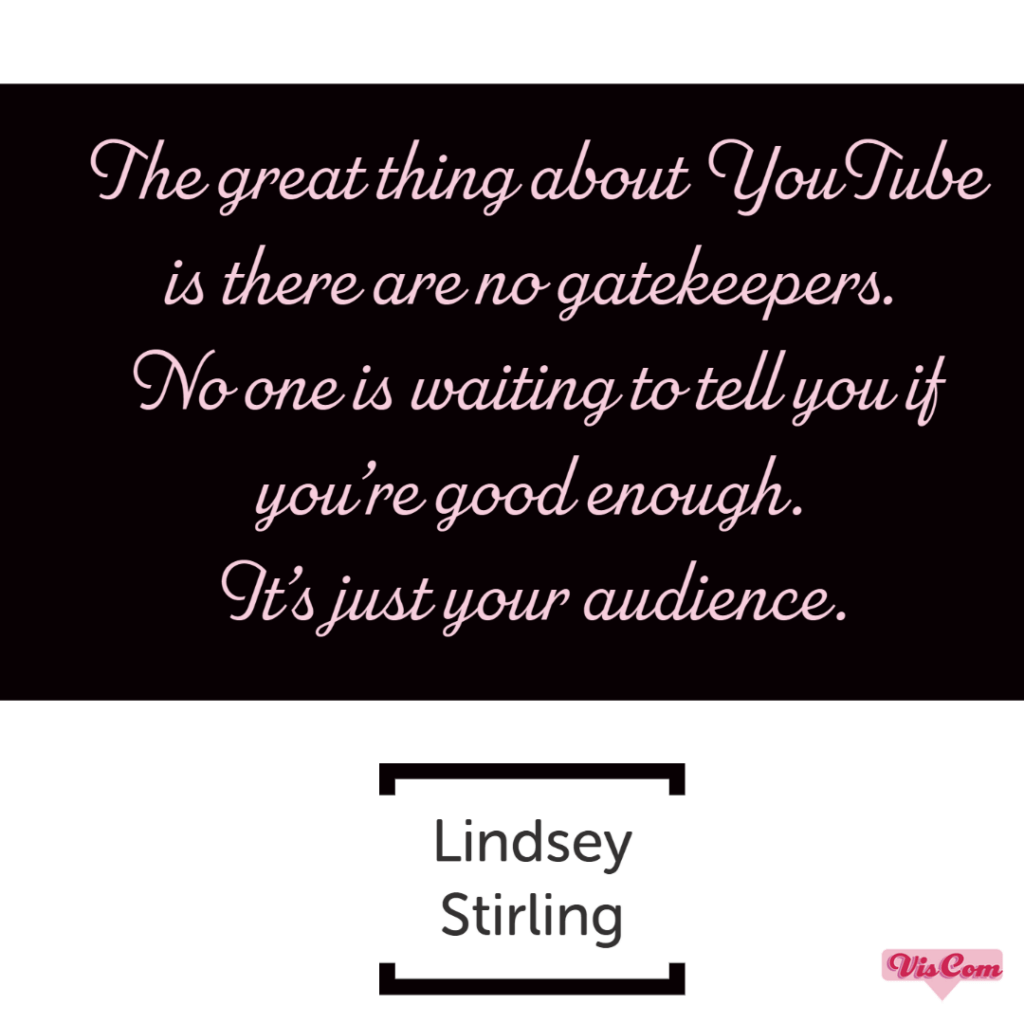 YouTube Tips for Businesses
Here are the items to consider when you sent up a business channel
Metrics to know
A channel can host ads once it has 1000 subscribers and 4000 hours of yearly viewing. The bigger a channel grows, the more YouTube will show its videos; it helps YouTube's bottom line of selling ads. But as Joseph Hogue points out in "Crushing YouTube," gaining subscribers is not in your control.
A Goal You can Control: Helpful and Engaging Content
Consistently publish excellent content your audience needs or enjoys. Corporations can create shows like behind-the-scenes series or product reviews. Helping your customers in buying or using your product is critical.
How to be found
To be found, you need to create great content and then plan for video exposure. Businesses need an integrated marketing approach to distribute videos.
Take a few weeks to do a deep dive into social media channels and plan where and how to share.
Remember that big tech's profits come from creating algorithms that serve up suitable ads and the right web pages. Make sure that you fill out all YouTube fields when uploading video or creating ads. Use the right keywords that your audience would be looking for.
Twenty Tactics to use for your business
Host your companies videos on a branded YouTube channel. 
Use Adobe Spark – an easy way to keep up the format sizes of social media. It is addictive and makes thumbnail and banner creation fun.
Get your start with YouTube using Google Ad Manager for Youtube ads. 
Use Playlists to separate the types of corporate video.
Consider a weekly vlog-style show that will help your audience and bring value to their working lives.
Build a community with weekly entertainment that helps your specific target audience. For a company that sells a technical product to other businesses, edu-tainment videos work.
Get started creating content either with a videographer or on your own. 
Use the seven-second rule. Keep it interesting because people may lose interest every seven seconds on YouTube.
Remember to catch attention with the weirdest shot first. Try to put your intro and logo after that.
Then hold attention; remember, people can get bored in seven seconds.
Make great content, no matter how long it takes you or your team to perfect it. 
Plan for engaging videos.
Use SEO search or qualitative research to find what is hot or needed by your audience.
Engage viewers so that your company can build a community. Ask for a comment. Add a survey card inside videos. Ask them to subscribe to your weekly show.
Collaborate with other creators and influencers
Learn from the channels your love.
Use best practice, which amounts to filling out and using all of the features YouTube gives you, such as end cards, titles, and descriptions. FILL IT ALL OUT.
Try out many of the keywords YouTube add ons for good SEO and video creation ideas.
Use a browser extension with helpful SEO, search, and best practice tools

VidIQ
Keywords everywhere
TubeBuddy

Be brave and be authentic. If you are a creator or marketer, you are certainly good enough to start alone or with help.